The Love Your Gut Program
Treat your digestion like the Queen it is and move on from lab tests and practitioners that leave you without real solutions.
Enroll in Course
Hi, beauty! Let me guess...
You've been told one too many times that your lab results look normal but you feel farrrr from normal.
You've made some great changes to the food you eat, but real talk? As soon as you started to feel better, your digestion symptoms come creepin' back.
You keep hoping the next supplement or diet plan will be the silver bullet for you, but all you're left with is a supplement graveyard, an exhausted bank account, and feeling more frustrated and hopeless.
You've spent more time that you'd ever like to admit stuck on Google and WebMD and implementing things that probably didn't do a thing to move your health forward...
You know there's gotta be a solution out there somewhere. One that will:
Give you REAL

answers about what's going on with your digestion

Help you cut through all the advice on the web so you can know *exactly* what to do (and what to stop doing that's only wasting your time and money)

Save you from constantly researching and second-guessing yourself

Put you on the fast-track to healing so you don't have to spend half your day managing your health
The good news is, getting answers that will finally explain what's going on inside your body and a clear roadmap of what to do to heal your gut does exist!

Introducing the Love Your Gut Program
A 12-week course to help you go from confused, frustrated, and in pain to confident, excited, and feeling back to your normal, gorgeous self!

Led by Kristin Thomas, a certified natural digestive health specialist who healed herself from ulcerative colitis, acid reflux, and multiple GI infections, you will be taken through a step-by-step process that will help you…

Find the root cause of your IBS or IBD (yes, even if everyone else has told you there isn't one)

Transform band aid approaches to lasting solutions that will bring your digestion back into balance naturally

Cut through all the BS about what you "should be doing" to fix your digestion so you can learn what YOUR unique body needs (it differs person-to-person!)

Welcome you with open arms and shower you with love, the goodness of nature, and tonssss of personalized support. You won't be just a number in a program!

Finally live life to its fullest…soon you'll be traveling without fear or living life around your bathroom
With answers and a plan in hand, digestion will feel easy and second-nature again. Your body will sigh out pain and worry as it enters into a new way of being that's in flow. You'll feel renewed confidence and hope for your health and your brain can finally take a chill pill knowing all the information you need to know is here and that you're not alone anymore - you'll have an expert guiding you every step of the way and a community to lean on every day.
In the Love Your Gut program, you'll run functional lab tests that will get you ANSWERS, have a digestion specialist on hand that DEEPLY CARES that you get better, and get a straightforward ROADMAP to put your digestion at ease.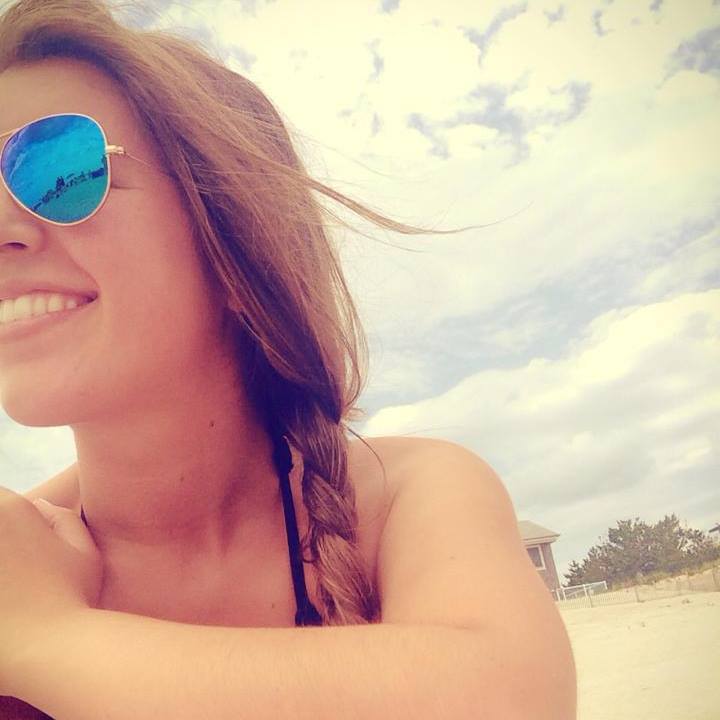 " This is the first lab test I've run where something actually showed up - I almost teared up when I saw the results, I was so happy! And I love that in this program I'm discovering what's best for ME - there are so many diets out there, but I want to know what's going to best fuel me. So many things out there and the contradict themselves -- this program cuts through that."
- Crysta D., former program member
I've talked to hundreds of women who tell me they've spent thousand of dollars on their health journey already...
...only to feel incrementally better and left without a clear understanding of what's truly going on inside their bodies.
They tell me, "My doctors ran some test but nothing showed up and then I was hit with a massive bill, and for what?!" and, "I tried cutting out gluten and dairy and I think it worked but I'm still having symptoms and I feel like other foods bother me but no one will talk to me about food" and "I'm just so frustrated that after all the work I've put in, no one has been able to figure out what's really going on or what my game plan should be."
Can you relate?!
If so, the Love Your Gut program is the diamond in the dust you've been hoping and praying for. In this 12-week program, I will help you go from frustrated, put down, and exhausted to excited about your new and revived journey, confident that you're on the right path, at ease that you're led by an expert that has been in your exact shoes and cares deeply about you getting real answers and truly healing from IBS or IBD.
I've truly been where you are right now and I know how frustrating, isolating, and difficult having digestive issues can be.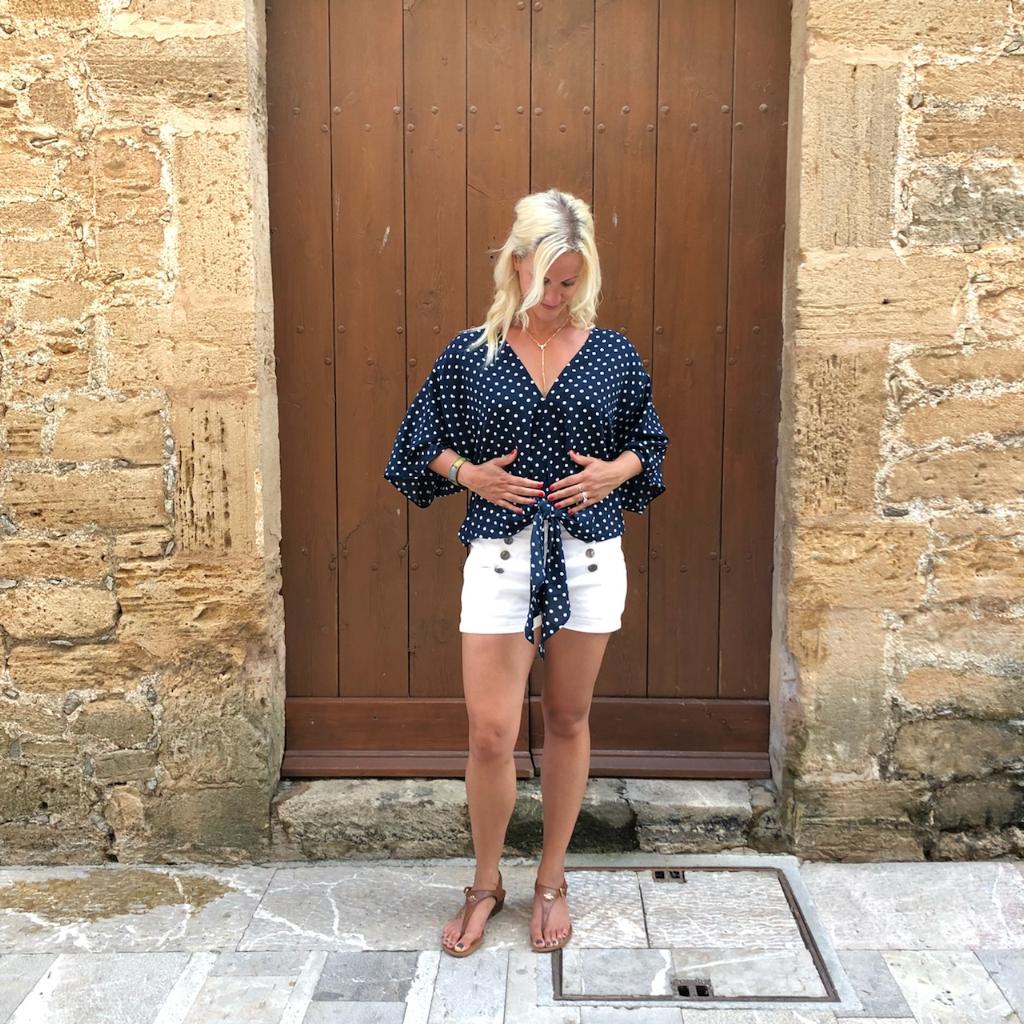 I'd often wake up at 2am in writhing pain and would be worried sick about what was brewing inside my body...
I put off traveling for years because I was afraid of having a flare-up in another country or eating the wrong food that would ruin my trip...
I hated going out to dinner with friends and family and on dates because food was so not my friend at the time...
I cried for nights on end at the absurd prices of my medications because I couldn't afford them...
I never went anywhere without being absolutely sure there was a bathroom in range...
And I spent more time in my doctor's waiting room and in the ER in the middle of the night trying to get answers...only to be left in the dark and later hit with a massive bill that paid for...what? Nothing...
As soon as I took my health into my own hands by following the exact roadmap I have laid out for YOU in the Love Your Gut program, I was able to put my ulcerative colitis and SIBO into remission, I cleared up dozens of gut infections, and healed my leaky gut and acid reflux. Today, after years and years of intensive courses and certifications, I am now a certified Functional Diagnostic Nutrition Practitioner (FDN-P) and health coach helping women with chronic or unresolved digestive health issues find the same path and answers I did.
You'll learn what tests to run to get to the root cause (and will run them with me in the program), how to eat to support your digestion (I give you a gut healthy recipe guide), supplements and superfoods that can accelerate your healing...naturally, the power of community (you'll join a private Facebook group for daily support) and a renewed sense of hope, empowerment, and excitement that you CAN and WILL get better. I absolutely believe it's possible for you, love!
The Love Your Gut program is broken out into twelve easy-to-follow phases that make up my VIP gut healing roadmap. (Because what's better than to have a plan laid out for you that will cut through the BS and get you to where you want to be — naturally?!)

Week 0: Getting Started With a Bang!
As soon as you enroll, you'll get immediate access to everything you need to succeed in the program and you can start lab testing! Right away, you can take a deep, relaxing breath: your path forward starts here, all the information is at your fingertips, and you're 100% supported. You'll also schedule your first one-on-one session with me so we can get you set up for success ASAP :-)
Week 1: Clean that Sh*t Up!

The more clear you are on where you're headed (and why), the faster you'll get there and the more you can take advantage of the information in this course. I'll guide you through a fun and easy exercise where we'll lay out where you want to be with your health so you can beeline straight towards everything in this program that will help get you there. I'll then guide you through a light detox to make more room for all the goodness ahead. These two areas are the foundation for a successful program - and a crucial step most group programs miss out on (shame on them!) ;-)
Week 2: What the Heck is Going on in My Belly?!

Your mind has been spinning (and spinning) about why and how your digestion got like this...so let's finally get you some answers! I'll explain how digestion can get out of whack and how to use that information to methodically nurture it lovingly back to good health. You'll leave Week 2 with renewed understanding of digestion and an exciting outlook on how to address it naturally.
Week 3: Gut Healing Routines You'll be *Bursting* to Implement

I'm alll about practicality, and in Week 3, you'll learn the easy routines you can implement during this program that will pack big benefits. I'll also let you in on my favorite daily routines and hacks to maintain a happy belly. You'll leave Week 3 with a day-by-day plan you'll be sooo excited to implement that will put you on the fast-track to gut healing (many former program members still use these routines today!)
Week 4: Easy Peasy Done-for-You-Protocols

These protocols are the reason sooo many people join the Love Your Gut program (along with the testing and expert guidance, of course!). In Week 4, you'll get access to ALL 8 protocols that explain the causes and functions of common gut health issues like acid reflux, diarrhea, constipation, hemorrhoids, nausea, and more and how to treat them naturally. You'll walk away with not band-aid fixes to them but long-lasting strategies you can implement easily to actually restore your body back into balance. Finallly!
Week 5: The Hype About These Gut Health Trouble Makers

Week 5 dives into the deep, dark questions that keep you up at night and wreck your brain during the day. We'll cover things like: What is your poop trying to tell you? Is it candida? Gluten sensitivity? Autoimmunity? By the end of Week 5, your mind will be at ease as you understand truth from fiction. By this point, your lab results may also be back, so we'll schedule your second one-on-one session to review them so you know exactly what is going on inside that pretty belly of yours and I'll walk you through a customized protocol I develop for you based on the results. This is where the deep and personalized work really kicks in!
Week 6: But Wait, What About These Gut Health Things?!

Histamines, FODMAPS, SIBO, alkalinity - this is a whole other batch of gut health issues and sensitivities to consider that may also keep you up at night. So, let's dive into them too, shall we?! I've studied all of these extensively (and experienced a lot of them personally) so I'll show you what they're all about, if you should be concerned about them or not, and if so, what you can do to bring your body back into balance from these common triggers.
Week 7: The Things People Poo Poo About "Clean Eating"

Eating healthy comes with a lot of stigmas - like: it's too expensive, too time-consuming or too bland. Let's challenge that! This week, I'll take you under my wing to show you my favorite tips to eat clean on a budget, save time meal prepping each week (like...hours!), and make food so delish your tastebuds won't know what hit 'em! You'll leave Week 7 with an invigorated outlook on the rest of your life -- like, you can DO this for the rest of your life!
Week 8: Can I Ever Leave My House Again?! These Travel Hacks Are Soooo Good

Okay, so by now you'll have mastered eating and living well for awesome digestion, but what about when the "real world" sets in and you have to travel, go to a holiday party, go on vacation, or eat at a restaurant? Is it okay to give in to temptation once in awhile? What if you're stuck somewhere with nothing you can eat without getting terrible pain and bloating? Breathe...my love...I've got ya covered. I've dealt with all of these scenarios personally and have developed for you strategies to handle each of these situations with ease. You'll leave this week with vigor to travel again, return to your fav restaurant, go on that date you've been putting off, or take that road trip you've dreamed of.
Week 9: Get Glowing, Gorgeous!

We've gotten your internal environment squeaky clean, now let's talk about what you put on your body. Did you know that toxic beauty products can contribute to inflammation inside the body?! Yep, it can! This week, you'll hear from a clean beauty specialist about the ingredients to avoid and what brands or things to look for instead. You'll leave this week knowing how to find gluten-free and non-toxic beauty products that will not only benefit your insides, but will leave your skin glowing, clear, and smooth.
Week 10: Did That Thought Just Hurt Your Belly?! Here's Why...

This wouldn't be a complete gut health course if we didn't address the mind-gut connection! You'll learn how exactly the brain and gut are connected, the role of stress on digestion, and simple but powerful shifts in mindset and daily actions that can boost your mood and digestion in one. This is an area I've dealt with personally, and you'll leave this week with a refreshed outlook on your full-body health and how to better manage stress (these are strategies no other program talks about and you'll be soooo glad you will soon know it!)
Week 11: Get Some Zzz's at Night and Power Through Your Days
Let me guess...not long after you started having digestive symptoms, your sleep started declining, fatigue kicked in during the day, and your mood plummeted. I see this ALL. THE. TIME. And there is a reason for it. You'll learn the science behind why this happens (knowledge is power!) and you'll walk away with easy but powerful energy-boosting, sleep-inducing, and mood-loving strategies you can implement right away. But truth is...by now, ALL of these things will likely already be improving as you fix your digestion....this week we're just kicking that up a notch.
Week 12: No Tears Allowed! ;-( Program Wrap Up & Your Next Steps
12 weeks goes by fast, trust me! During Week 12, we'll look back on all the incredible progress you've made and CELEBRATE you!! I'll also hand to you a Love Your Gut program Reference Guide that's loaded with the best tips covered in the program so you can print it off and use that as your roadmap going forward. All of these resources will be yours for life. You'll walk out of this program 100% confident to lead a gut healthy life...for the rest of your life, and will be feeling a world of difference. Just see what past members have to say below!
Your Goodies
Wanna see exactly what you're going to get as a Love Your Gut program member?
Here's a peek inside...
Private One-on-One Support (Value: $1999)

The Love Your Gut program is a unique fusion of my private coaching program and a live group experience. You'll get to work privately with me in three hour-long sessions throughout the course - one at the beginning, one to review your lab results and recommendations, and the third to help you craft your long-term plan after the program. These sessions will help tailor the program exactly to you and answer any questions you have throughout the entire program.

12 Weeks of Actionable Digestion Modules & Tools (Value: $2999)

Every week, you'll receive a new module, each building off the last, so that by Week 12, you'll know everything you need to know about how your digestion works and how you an heal and nurture it naturally. These resources are yours for life - this program is about lifelong change, not a quick fix that quickly rebounds.

Bi-Monthly Supportive Group Calls (Value: $999) I believe that the people you surround yourself with is critical as you navigate the emotions and challenges that come with the healing journey - and having a safe place to go to for accountability, questions, and support is instrumental to your success in the program. Twice a month I'll host an hour-long live Q&A group call (6 total) where you'll learn how to pull together and implement everything you learn in the modules. There will be hotspot coaching so if you need support on anything you're working on, this is your time to shine!

Access to the Most Advanced Functional Lab Testing (Value: Priceless)

You know how all the other lab tests you've run so far haven't found anything? That stops here. I run the most advanced stool test*, the GI-MAP, and also give you the option to run any number of food sensitivity tests and a SIBO test so you can maximize the information you get and finally uncover what's at the root of your chronic digestive health concerns. *Please note: Lab fees and supplements are NOT included in the program fee. Lab costs range from $149-$359 and supplement costs are $75-$150/mo on average).
Delicious Food Plans that Make Eating Enjoyable Again (Value: $299)

Despising or feeling confused about food is about to become a thing of the past.

I'll arm you with over 100 chef-approved food and drink recipes that are specifically designed to support gut health. They're also spouse-approved and easy to make! This means you don't have to meal plan for the next 3 months and will be eating the most delicious recipes I've found out there that will support all of your health goals.
Lifetime Access to a Private Facebook Group (Value: $999) Wish you had a private place you could go to ask the questions you've been embarrassed to ask anywhere else ("Who else has pooped their pants in public?!"), gain accountability ("I need to quit sugar, can you all help me?!"), and motivation ("I just threw out all the gluten in my house - can you help reassure me I can stick to this?"). The moment you enroll, you gain access to a private Facebook group where no question is too weird or gross. And you can lean on the group long after the program ends!

Exclusive Strategies: My VIP Guides for FREE (Value: $699)

As a Love Your Gut program member, you get access to ALL of my best guides to help you understand digestion at a deeper level and the tools to use to help bring it back into balance. Using these guides, you'll be able to fast-track your way to recovery - and they're yours to keep for a lifetime!

$$ Savings on Professional Supplements and Discounts on other Thrive by Food programs (Value: $300+)

If you decide take any supplements to address pathogens or inflammation during the program, you'll receive 10% off professional, therapeutic grade supplements, which can be an amazing money saver! Plus, when you join this program, you're in the Thrive by Food family for life - you'll always get discounts on future programs (some of them for free!)

BONUS: 8 Done-For-You Protocol Guides (Value: $899):

These guides are a huge value in this program - giving you exact strategies to overcome common and often debilitating gut health challenges like acid reflux, diarrhea, and constipation. You'll be able to implement them right away and feel better in a matter of days or weeks! (Think about how long these issues have been haunting you...)

BONUS

: FREE Access to my Popular Liver Detox Program

(Value: $99):

Detoxing the liver is the very first place you should start before diving deep into gut health. The liver is called our grandfather organ for a reason; without a healthy liver, all other health will suffer. As a Love Your Gut program member, you'll gain FREE access to this program and can start it as soon as you enroll in this program.


BONUS: Food, Mood, Poop Diary (Value: $99):

Poop talk IS encouraged in the Love Your Gut program, and you'll receive my favorite diary, the Food, Mood, Poop Diary where you can track...well...you can figure it out ;-) This is an incredibly useful tool as you discover what's going on in your body and what's causing what. A little investigatory work goes a long way! Many members discover the root of their issues JUST by filling out this journal and can then address it using the protocols you get in this program.
What Members Are Saying...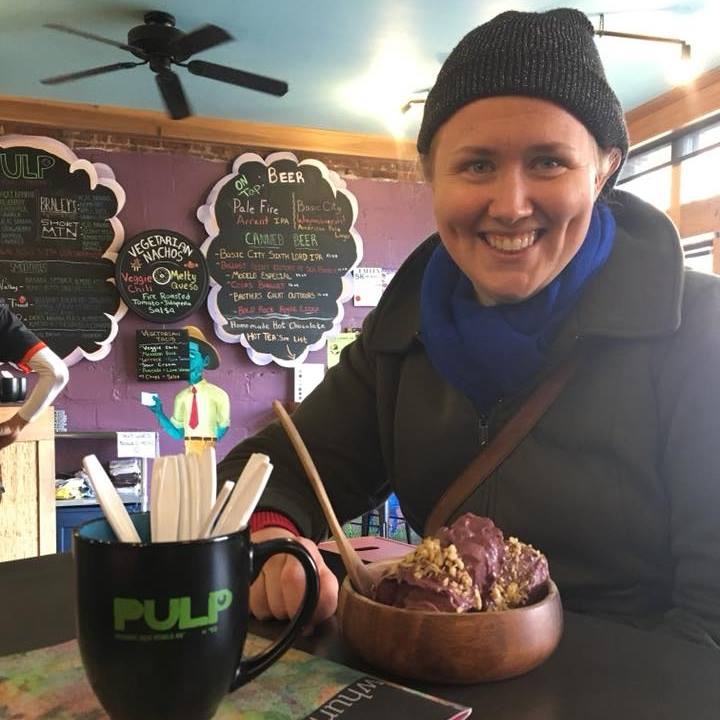 "Thank you for making/dreaming up this awesome program! I cannot begin to tell you how it's impacted me. My doctor would have NEVER run any of these tests - when I got diagnosed with gluten sensitivity, lactose intolerance, and IBS, my gastro didn't even bother running a food sensitivity test. I'm so glad that I found you and will be continuing the program for the rest of my life - it's changed my life!"
- Lauren Y., former program member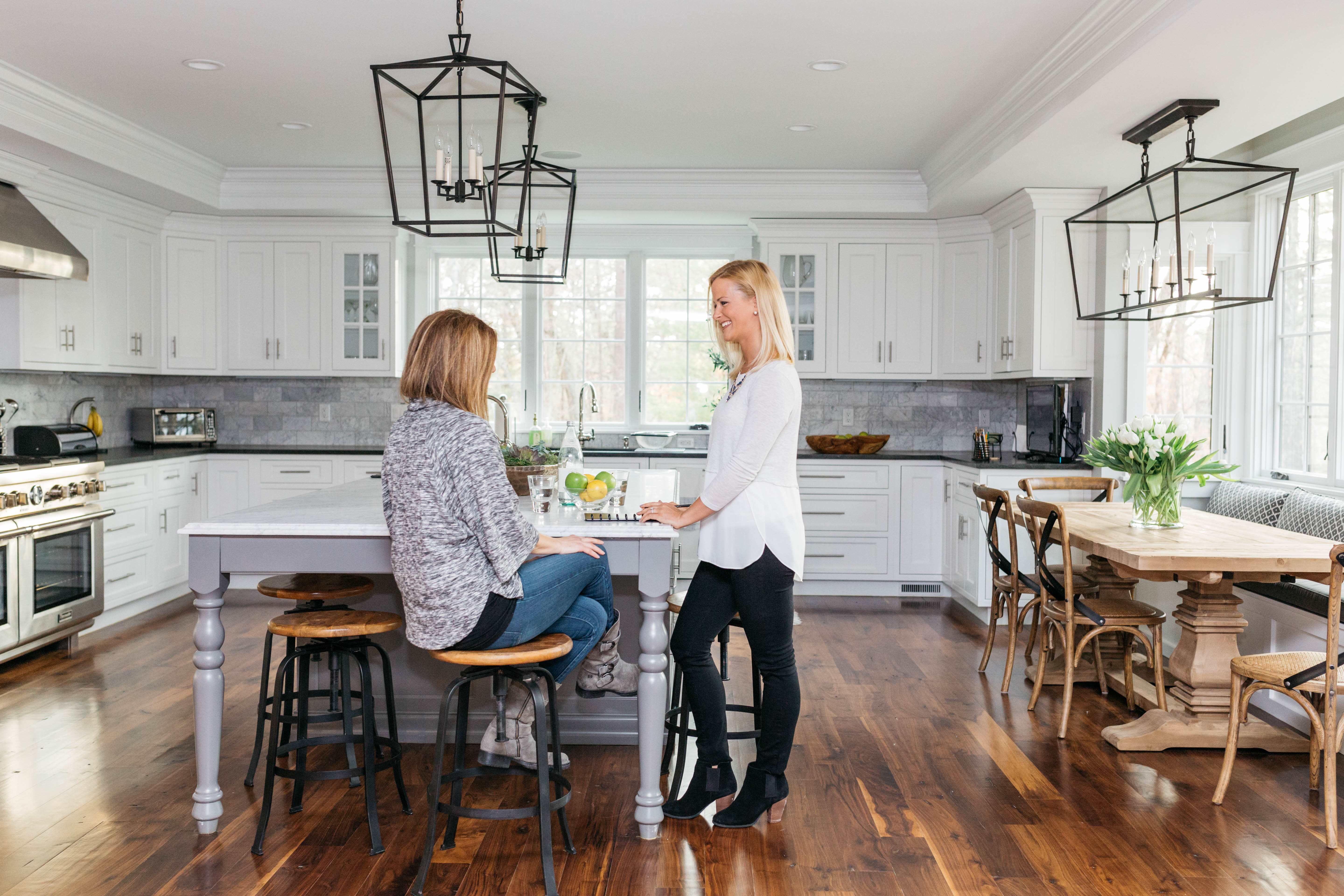 "Since finishing the program, I have had an 80-90% improvement in stomach cramps and honestly, I feel better than I have in a long time!
The program gave me the tools and support that I needed to finally take control of my health and start the process of healing. Thank you, Kristin!"
- Marquita A., former program member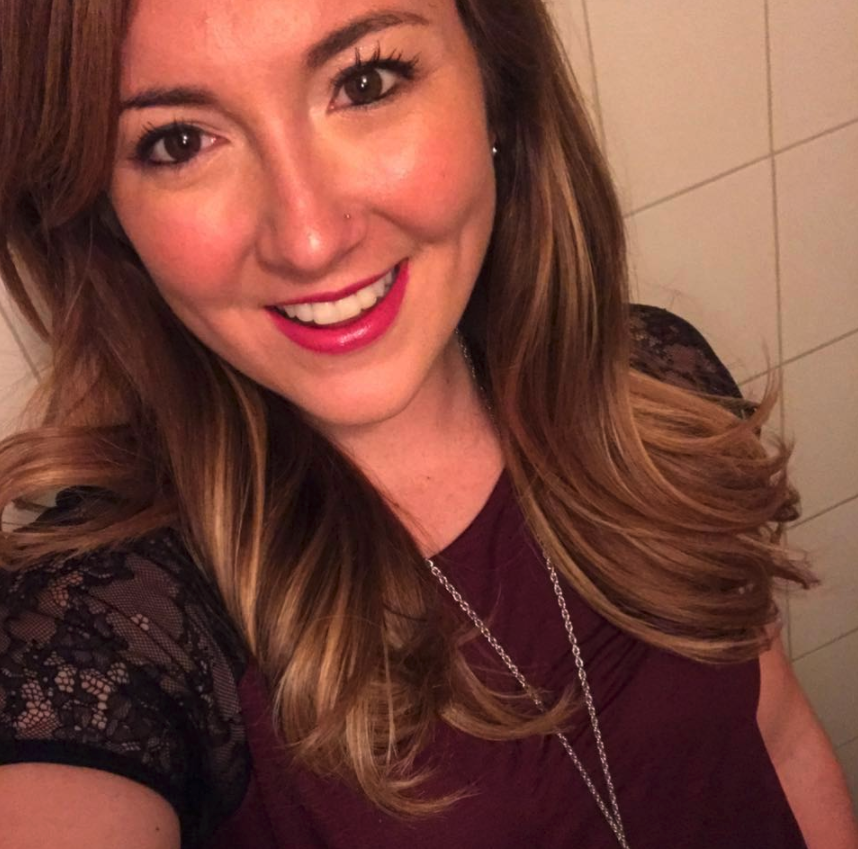 "As someone who's been through the exact same highs and lows of a digestive disorder, Kristin was just the right advisor through this whole process! I tried things I've never have dreamed of beforehand and am loving it!"
- Julia L., former program member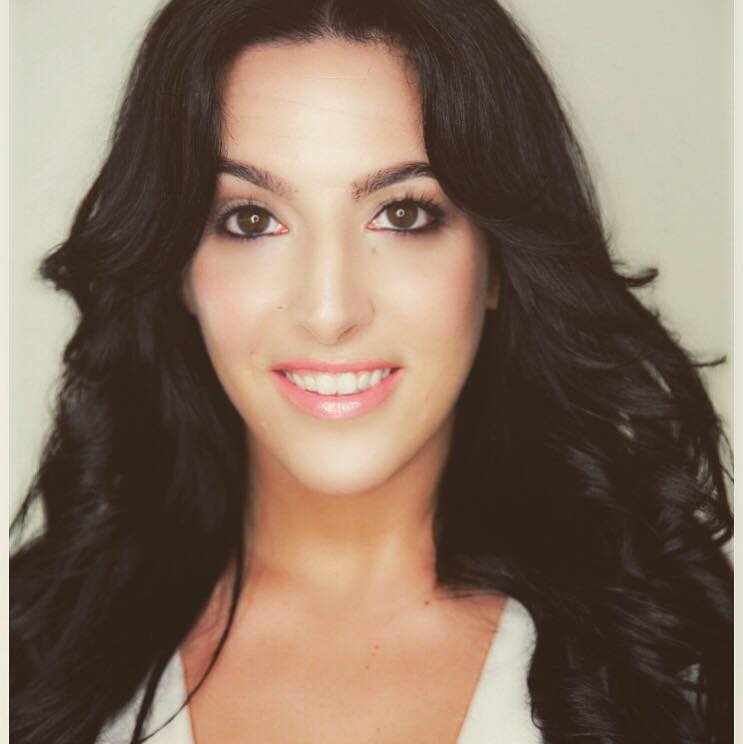 "I am SO grateful for this program because it broadened my awareness about food, helped me pinpoint food sensitivities, and live more consciously.
This program was a big step for me; thank you so much for spreading this important knowledge!"
- Aly C., former program member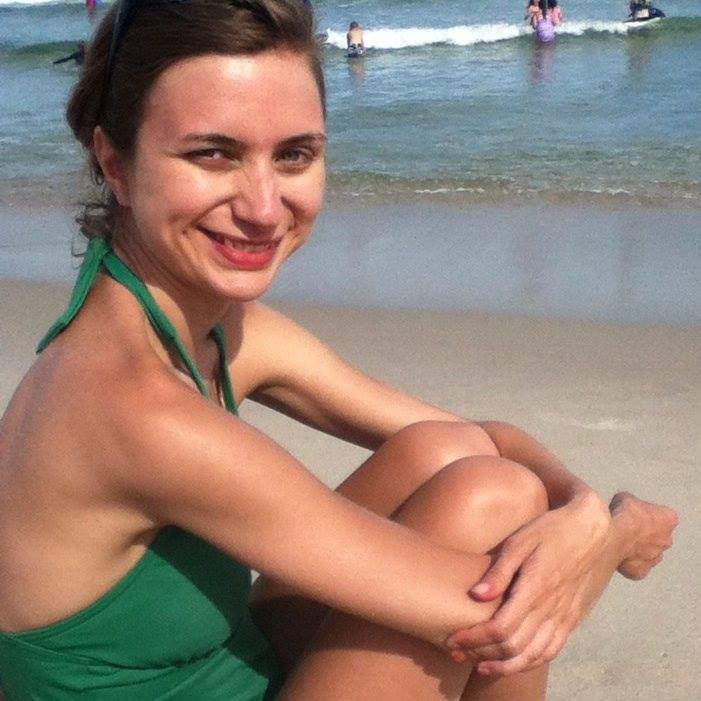 "When I saw Thrive by Food's gut health program and got to know more about Kristin's story and history with ulcerative colitis, I knew that this was the investment into my health I needed to make. Little did I know just how much I needed this guidance and support. I now believe I can get well and am so grateful for Kristin's guidance."
- Carly I., former program member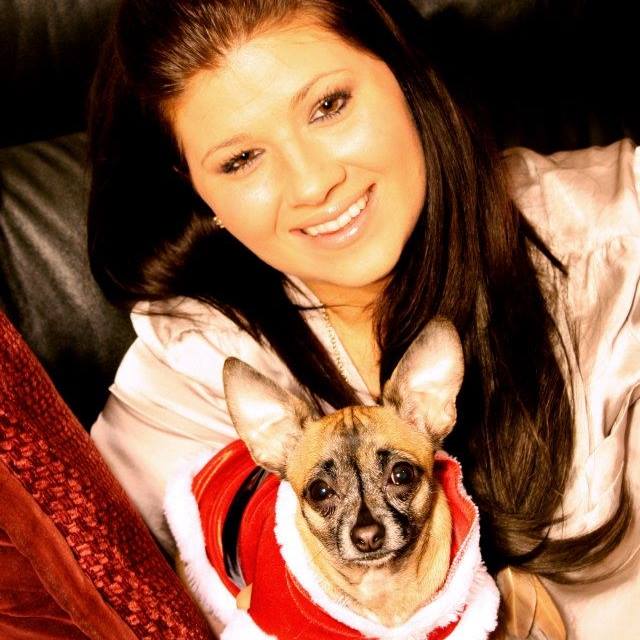 "This program gave me a lot of different tools that I can continue to use to help with inflammation but also to treat my stomach the way it should've been treated years ago. I love the recipes and meal planning which has helped tremendously. With the lifestyle changes I've made, I've noticed a huge improvement with my energy and how I all-around feel day to day.
Thank you, Kristin, for providing a program that was able to work around my needs and limitations."
- Alyssa S., former program member
This program is for you if...
You want ANSWERS! You're sick of not knowing what's really going on in that pretty belly of yours
You're ready to take control and learn natural ways to manage gut health
You're feeling confused about what to eat
You can't go anywhere without knowing where the bathroom is
Social situations bring you anxiety because of your gut health
You want a better understanding of how to treat your body
I'll teach you how to become a healthy person in a completely different way. The tools, tactics, and resources in the program are designed to help you live a healthier life, reduce stress, achieve your goals, and learn how to maintain gut health even if you have a crazy schedule.
It's time to get your digestion, energy, body, and life back by saying goodbye to:
Food sensitivities

Stomach pains

Constipation

Leaky gut

Toxic pounds

Cellulite

Brain fog

Lethargy and exhaustion and adrenal fatigue
No more confusion. No more wondering which foods are right for you. Just a simple, 12-week program delivered straight to your inbox each week!
Have a Question? Let's Chat, Beauty!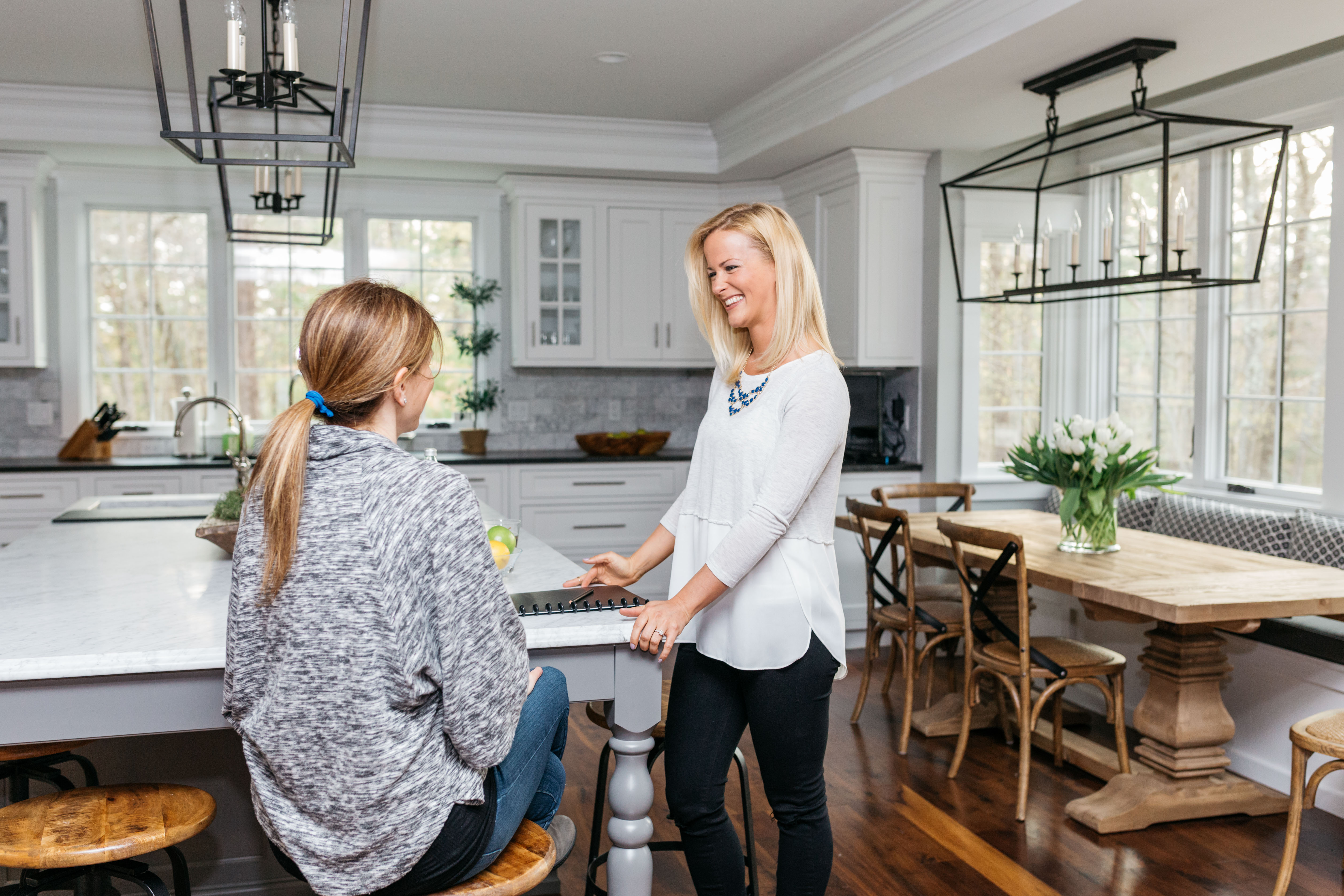 Want to be 100% sure this program is the right fit for you? I do too! I'm offering FREE 20-minute consultations to help you determine if it's the right next step in your health journey. I know that making an investment in a 12-week program is a big decision, so let's talk if you have any questions!

👉 Book Your 20-Minute Free Consultation Now
Rather just send me a quick email? Email [email protected] and I'll get back to you within 24 business hours.

Frequently Asked Questions
When does the course start and finish?
The course starts as soon as you enroll and ends after 12 weeks, however, you have LIFETIME ACCESS to the program, so if you can't start it right away or need to take some time off due to travel or something else, you totally can! Come back at any time to pick it back up.
How long do I have access to the course?
How does lifetime access sound? After enrolling, you'll have full access to this course across any and all devices you own.
What results can I expect?
Your results are directly correlated to how much effort you put into the program. Since everyone comes into the program in a different stage in their journey, and because we are all complex and amazingly different human beings, I cannot guarantee results, but if you follow the steps I've laid out in this program, and are dedicated to make a change, you will experience exciting change. By the end of the program, you'll have all the know-how and resources to become a life-long health detective and will be well on your way to feeling better - for good.
I've had a really hard time committing to my health in the past. How will this program be different?
This is such a great question. When you're working on your health alone, it can be hard to know which diet is right, how long to stay on it, and what advice and research to believe. Even more, with no accountability or structure, it's so easy to fall off and slip into old habits and beliefs. By joining a group program, it takes a lot of the guesswork out of the equation and offers a ton of accountability, both from myself and other group members. By participating in the Facebook page and tuning into the live Q&A calls, you will always be held accountable and engaged in your actions, which can increase your changes of sticking to your goals for good!
What if I'm traveling for part of the program or unavailable for some of the live calls?
That's okay! This program is done completely online so you won't miss a beat. You will be given access to the program materials via email so you can follow along no matter where you are and at your own pace. So if you are traveling for a week, you can catch up on that week before or after your trip - it's okay! You won't miss a beat :) You will also get lifetime access to all course materials. Each call will be recorded and available to members via email and on the Facebook group afterwards so you can listen at any time.
I'm not in the U.S., can I still join the program?
Yes! The great part about online programs is that anyone can join from anywhere. We will try our best to schedule the weekly live calls during a time that works for a majority of the group, but if you're unable to make some or all of them due to a time zone conflict, they will all be recorded and sent via email and on the Facebook so you won't miss a beat. Note about labs: If you live outside the U.S. or in the states of New York or Rhode Island, we will need to work around specific lab testing guidelines and shipping policies so please contact me so I can set you up with the right testing plan for your location.
Is there a refund policy?
Refunds will be considered within 30 days of purchase and on a case-by-case basis under the following terms. I will only consider refunds for what I call "Action Takers", or those who have participated in the program for a few weeks, read the guides and recipes, participated in the calls and/or Facebook group and given the program a fair shot. As a reminder, this program isn't a miracle pill and isn't magic. Good health takes time, especally if you've been living with bad health for quite some time. What I ask of you, and what your body asks of you, is patience to heal. If after experiencing the program to your fullest you do not feel it's the right fit, contact me within 30 days of purchase. You will forfeit a $75 medical directors fee, which is required to order your lab test as your lab is ordered upon registering. If you have your one-on-one result & recommendations session during the 30 day period to review your lab results, you also will forfeit the entire fee for that session. Please note that you will not receive your lab results if you cancel within 30 days as often it takes 5 full weeks between when the lab is mailed to you and you receive your test results.
What do the lab tests cost?
The lab test that is a core part of the Love Your Gut program is the GI-MAP DNA stool analysis test, which costs $359 (however, if you don't want to run the test, or don't have the budget right away, you can absolutely do without it or run it later!). The lab fee is *not included* in your enrollment cost. You will pay the lab directly when you mail in your lab kit. Some insurance companies may cover or reimburse part of the fee. Payment can also be made with an HSA or FSA account or debit/credit card. If you are interested in running other tests, prices vary test-to-test. You can opt to run a food sensitivity test ($149-$199) or a SIBO test ($149).
What do the protocol supplements typically cost?
First, supplements are only one part of the much bigger piece of this program. They are not required, but in some cases, highly recommended. If they are right for you, the costs vary depending on your specific lab results and what else is going on for you. You will only need to be on them for 1-3 months depending on the specifics of your lab test, so it's a short-term investment for a long-term gain.
Do I have to run the lab test?
No, but the findings of the test(s) is what makes this program entirely unique and useful. Often times just by seeing on paper what correlates with your symptoms is enough to plunge you forward in your health journey. But if you would rather just try the recipes, tools, and participate in live and online discussions, I'd love to have you and you will certainly gain a lot!
Can I do this program if I am pregnant or nursing?
Yes, but we will not implement any supplement protocols or do detoxing. I do not recommend supplements be used while pregnant or nursing as they can stir up toxins that aren't good for baby, so if you want to join but are pregnant or nursing, contact me (
[email protected]
) and I will send you a separate registration link at a discounted rate (minus the medical director program fee required to run lab tests).
My family/significant other thinks we can't afford it. What should I do?
Think about it this way: during the program, you may start cutting back on eating out, having desserts and going on coffee runs, and even cancelling some subscriptions as you find more natural ways to live and eat that make you feel good. Think of all the money you've spent to date on supplements that didn't work, diets that flopped and doctor visits that still left you with a handful of questions. I realized I myself spent thousands of dollars on my own trial-and-error before I finally took control of my own health through a group coaching program that was far more affordable than what I was doing before. So, approach this program practically: the money you will save will likely far outweigh the cost of the program. And these cost-savings can continue on far beyond the program itself. You'll only be spending money on food and supplements that truly make you feel good, optimizing your grocery budget and other budgets. I offer a 3-month payment plan if you cannot pay in full upfront.
Do I need to have a Facebook page to be a part of the group?
Facebook isn't required to join, but I do feel that the private Facebook group is an incredible resource. Having a whole group to lean on for motivation and support can be instrumental in the process, however in our weekly calls this is also a great place to gain support, accountability, and ask questions so be sure to tune into those as much as you can!
When you invest in your own gut health by joining the Love Your Gut program, you're also helping to build better health for your friends, family, colleagues, and community. You're also supporting Thrive by Food's continued research efforts to bring the latest and most effective digestive health coaching and protocols.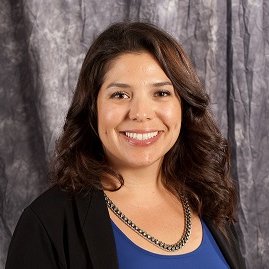 "Thank you so much for creating this program! I am feeling so great and learned about many things I now can do on a daily basis. I loved how available you were to us and how much care you gave to each of us, almost treating us like we were your babies! You made us feel welcomed and safe and I loved that."
- Jessica C., former program member
FAST ACTION BONUSES

When you enroll TODAY, you'll also get access to the following guides:
**A BONUS 30-minute 1-on-1 call with Kristin** to add to any of your three sessions during the program
VIP GUIDE: 10 Quick-Action Tips to Boost Digestion Today
VIP GUIDE: Gluten Rescue Guide
60-MINUTE VIDEO TRAINING: Sugar & the Gut: How to Train Your Brain to Quit Sugar